Red Archer Virtual Racing Team, after a decade of strictly formula cars at gpvwc.com Superleague, opens wings to endurance racing and the VMG series !
Late December 2020, the VMG admins accepted the application to enter Red Archer at the premium class, racing the Cadillac DPi-VR !!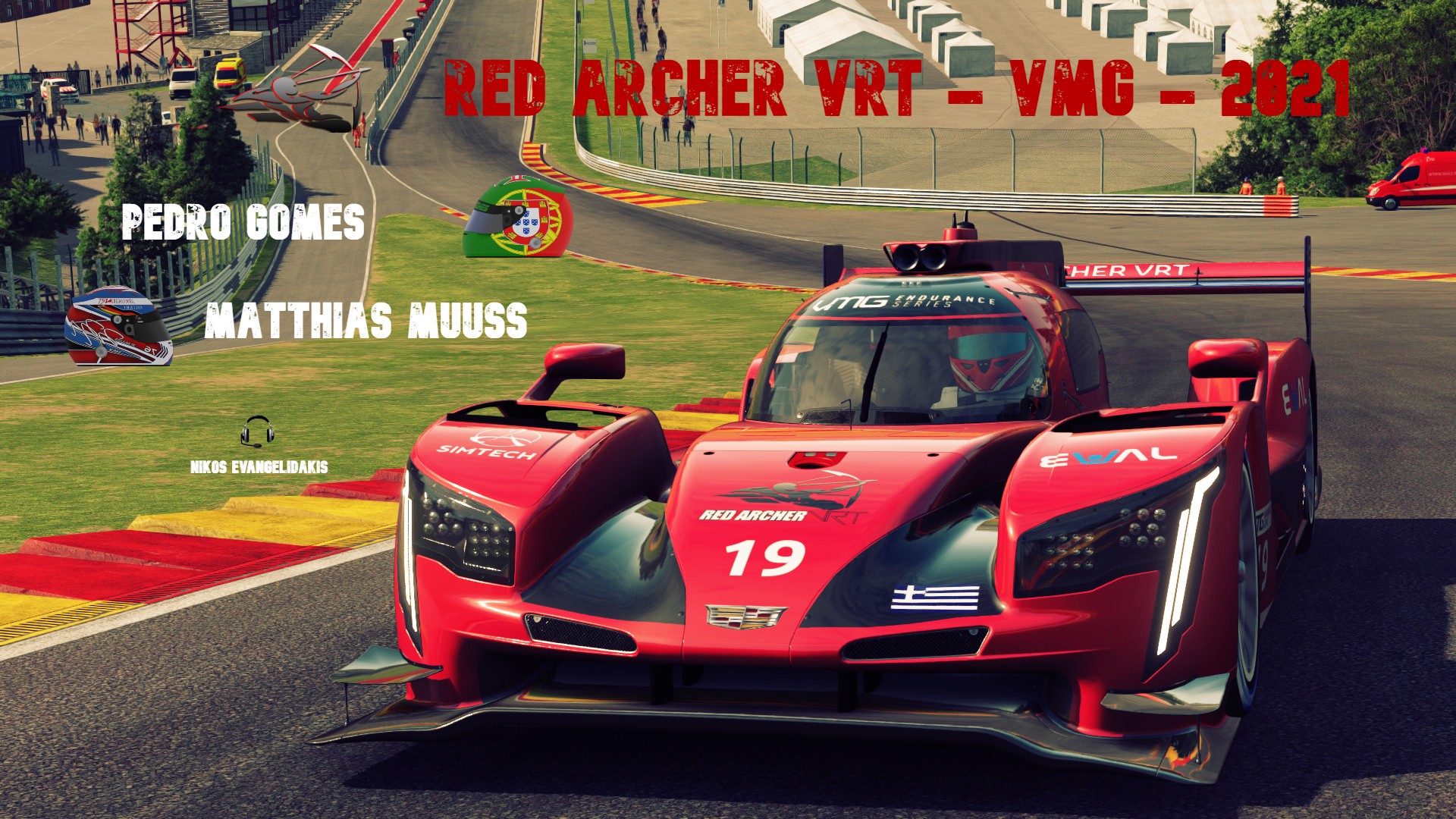 The calendar consists of 8 exciting tracks with duration of 4 & 6  hours while there will be 2 special event, the VMG 24h at Spa and the 1000miles of Sebring which also concludes the championship mid October 2021.
Team manager Evangelidakis could have never applied for such a challenge without the support and encouragement of two strong "archers" that will drive the car.
Matthias Muuss and Pedro Gomes, both having raced with the team in formula cars in the previous years with great success, stepped up and will share the wheel of the Cadillac.
First race on Jan 23rd at the beautiful site of Circuit de Spa-Francorchamps, looking forward to it !
Big thanx to VMG admins for accepting a non endurance experienced team to the league, we will do our best to prove you right !
Also last but not least a huge thank you to team supporters SIMTECH & EVAL that offer valuable help once more !