Research & Development system upgraded for Superleague and Superleague Lights series
It is common knowledge in the simracing community that for over a decade now, gpvwc.com is the unique e-sports racing league that brings the most realistic experience to its members with the use of a Research & Development system.
While all other leagues build a car and give it to the drivers to race with it through the entire season, gpvwc.com gives a base car to every team and a variety of upgradable parts/areas of the car to spend their working hours in order to achive a better performance on track.
The result of the introduction of such a system was huge. Team managers,engineers and reserve drivers play crucial role to the team results helping the team upgrade the team in the most effective way, its more than a simple take and drive situation.
Until last season, teams could upgrade Front & Rear wings (drag & downforce), body drag,chassis mass and diffuser downforce while in engine, manufacturers could upgrade power,mapping,comsumption,reliability and resilience. Usually only few upgrades were able to give significant performance and well prepared teams could plan their car development early enough with good accuracy.
Since 2021 season, the gvwc.com admins listened to the need of upgrades restructure and delivered a development system that can puzzle even the most hard working teams.
The areas of the car that teams can upgrade now are 
Aerodynamics (Body Drag, Front Wing Drag, Rear Wing Drag)

Front Wing (Downforce)

Rear Wing (Downforce)

Diffuser (Downforce)

Chassis (Chassis Mass, Component Mass)

Radiator (Cooling)

Transmission (Transmission Efficiency)
and for engine
Engine Power

Fuel Consumption

Engine Boost

Engine Mass

Engine Cooling
but what brings realism to an other level is not only the introduction of critical areas like cooling and engine mass, its not only the massive mix up in upgrades ranges that hardly makes any choice more effective than the others, its the innovation that the upgrades are no longer effecting only one part of the car's performance !!

Absolutely one step forward to real racing cars development, when a team decides to upgrade for example chassis mass, must know that will also have a small decrease in body drag performance and when a team decide to upgrade body drag performance must know that diffuser downforce will also be effected !!
In such case teams must only count on the benefit of each upgrade but also the side effects on other car areas.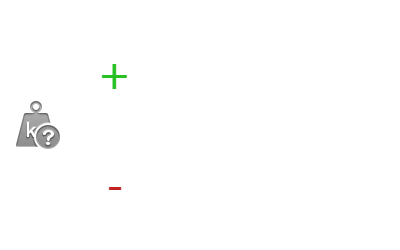 A strong example could be the car mass this season.
The best choice to upgrade in the previous years, all teams bet on it, dependant only on the chassis mass upgrade.
This season car mass is reduced by chassis mass,components mass and engine mass while diffuser downforce and engine power increase the weight.
Would you upgrade it ?
Only time will show which team will solve the riddle and build the best car !
Superleague starts this week, stay tuned at https://www.gpvwc-simracing.com/ and https://www.youtube.com/channel/UCrdMr1RM82-dIzmDUDQKtAQ