The "reds" secured their 2nd best ever performance in Superleague at Brazil !
 Red Archer VRT in his 10th season at GPVWC Superleague championship managed to keep the 3rd position in constructors' standings and 4th in drivers' standings wit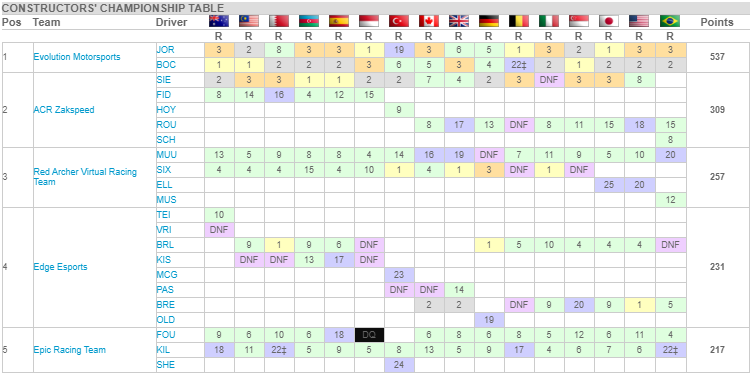 h Fabio Sixta !
At Singapore and the last race of the Austrian driver, P3 was looking easy while P2 was not unreachable ! 
However the races at Japan and US did not bring the expected results and in addition with the increased performance of rival teams, P3 was in strong doubt in the last race of the season !
The cretans had to throw on track the precious Maltese back-up driver Jason Muscat, Supercup champion of the season, to increase their scoring chances !
The qualifying session was not as good as expected but not very bad either and both qualified top 11 !
 The start of the race was as expected and the final salvation came few laps later when one of the rival's car quit the race after an accident  ! From that moment P3 was secured and the rest of the race was stressless joy of racing ! Unfortunately an accident in the end did not allow a decent finish !
Now, few days after the season finale and the end of celebrations for such a successful season the team's admins looking at 2020 with key priority to keep both drivers into their seats cause next season is expected already harder !!