Nov 2009
Red Archer is officialy established and announced in 2010 GPVWC entry list taking numbers 14-15
Jan 2010
First ever team lineup announced, Folcher and Nemet will be the main drivers for the season.
Feb 2010
Team livery presented for the first time in GPVWC, black was more than red unlike next years.
Apr 2010
Chinese GP and first points in the bag with Folcher's P5
Aug 2010
First podium with Jason Muscat who had replaced Folcher earlier. Finished 3rd in Argentinian GP and repeated it at next GP in Spain
Sep 2010
Spa, round 17 and Muscat will be first and only til now to give the team a win. He also won in Austria and Mexico 2011.
Nov 2010
One year after the foundation of Red Archer GPVWC gives the annual awards to the team for : P3 Best Livery, P3 Best Team, P1 Best New Team, P2 Most Improved Team. Final standings P4 in 2010.
Jan 2011
The magical season had started and team announces the historic pair of Muscat - Jundt as race drivers of the season.
May 2011
After 5 races of exceptional results by both drivers, Muscat climbs the top of the podium again after a dramatic A1-Ring race.
Jun 2011
One month later both "reds" step the podium at Bahrain (2-3) and that wouldnt be the last time . . .
Jul 2011
A dominating race at Mexico, 1-2 for Jason and David and there they come title dreams.
Oct 2011
Red Archer climbs Championship's Olympus, first and only title after last race at Singapore, the best finish for the best team season.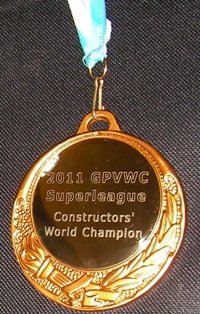 May 2012
Last podium til today for the team with former champion Tanskannen who quitted later the season
Nov 2012
Season finish at P4.
Oct 2013
A disappointing season where nothing worked, P6 and team can only now improve !
Oct 2014
One more season is over, P4 is not bad at all, great job for GPVWC rookies Deividas Misiulis and Tomm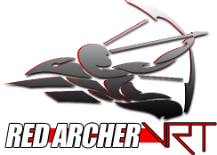 y Hagen, 176 points scored.
In 2014 team also got new logo and an artistic car design by Gintas.
Jan 2015
Season is about to start, Dovydas Petravicius is the new driver to pair Misiulis, Horrill will be the reseve.
March 2015
Tommy Hagen has replaced transfered Ben Horrill and comes back as reserve driver.
April 2015
After 4 races team stands at P6 of constructors having a competitive car once more.
Fran Lopez replaces Dovydas Petravicius for the rest of the season and wins the Turkish GP, the first win for Red Archer after Jason Muscat's Mexico 2011 win.
October 2015
Season end, P5 for the team, good sum of points, looking forward to rF2 and 2016
June 2016
Team has had too many troubles getting the drivers into race rythm while team had too many drivers change that costed points and money.
Fran Lopez and Michael Teichmann started the season as race drivers, Mark Hutchinson as reserve. Lopez was the first to go and Daniel Belefield replaced him with Mark doing lots of work filling the other seat occasionally.
Deividas Misiulis returned for a GP with the team before signing with Nijo for the rest of the season while Adam Maguire has now joined for the June races and possibly the rest of the season.
Red Archer now stand at P11 with 28 points only, by far the worst season of the team, expecting a good second half to give a boost to P10 or P9 since 2 teams no longer continue the league (Midnight and Torrent)
November 2016
Team changed plans, decided to spend points and money for the car and the second half of the season was fantastic !
Car now among the tops in performance, Fran Lopez and Daniel Benefield got several points with top 10s, 2 podiums at Japan and Mexico and a win at Brazil for Fran boosted Red Archer to top half of the standings again for a P6 finish.
Season ended, team will join SL 2017, maybe with other drivers but the same spirit for challenge !
September 2017
Season not flowing as expected, once more drivers coming and going, 3 primary, 1 reserve and 3 emergencies so far . . . P7 in constructors, an average season but team still wants to get max in last races before the end of season !!
November 2017
After a spectacular race at Abu Dhabi, Red Archer drivers Geoffrey Fournier and Thomas Hinss finish at P4 and P8 respectively and give P6 to in the final standings
May 2018
One more average season start, Hinss departs without scoring, Angelone joins to pair Gomes and help scoring before Summer break regroup
August 2018
With both regular drivers retired team has used 6 emergencies already ! P7 after many races following Chris Shepherd's P4 at rainy Spa !
November 2018
Final race at Abu Dhabi, Fabio Sixta scored P7 and allowed Red Archer to finish top 7 after a season with 10 different emergency drivers !
October 2019
The 2nd best season of the team's histoy has just ended and the duet of Fabio Sixta and Matthias Muuss scored 257 points in 16 races, including 3 wins at Turkey, UK and Italy, boosted team up to P3 in the season end.

January 2020
Drivers announced, Matthias Muuss will drive his 2nd season with the team partnered by Rait Kilk who had also had some races 3 years ago

October 2020
After a long and hard season team finishes P5 in constructors with Rait Kilk and Matthias Muuss driving couple podiums and many top 10s !! A good season when P4 was the maximum achievable position.
August 2021
Season break at Spa finds the Rait and Matthias in top 15 of championship drivers and Red Archer at P7 after several misfortuned races, all hoping for the best in part 2 of the season !

January 2022
Team is already preparing for its 13th consecutive Superleague entry and after P6 in 2021 target is set higher. German driver Jan Kattau to replace Rait Kilk and partner Matthias Muuss who will stay in the team for 4th season in row.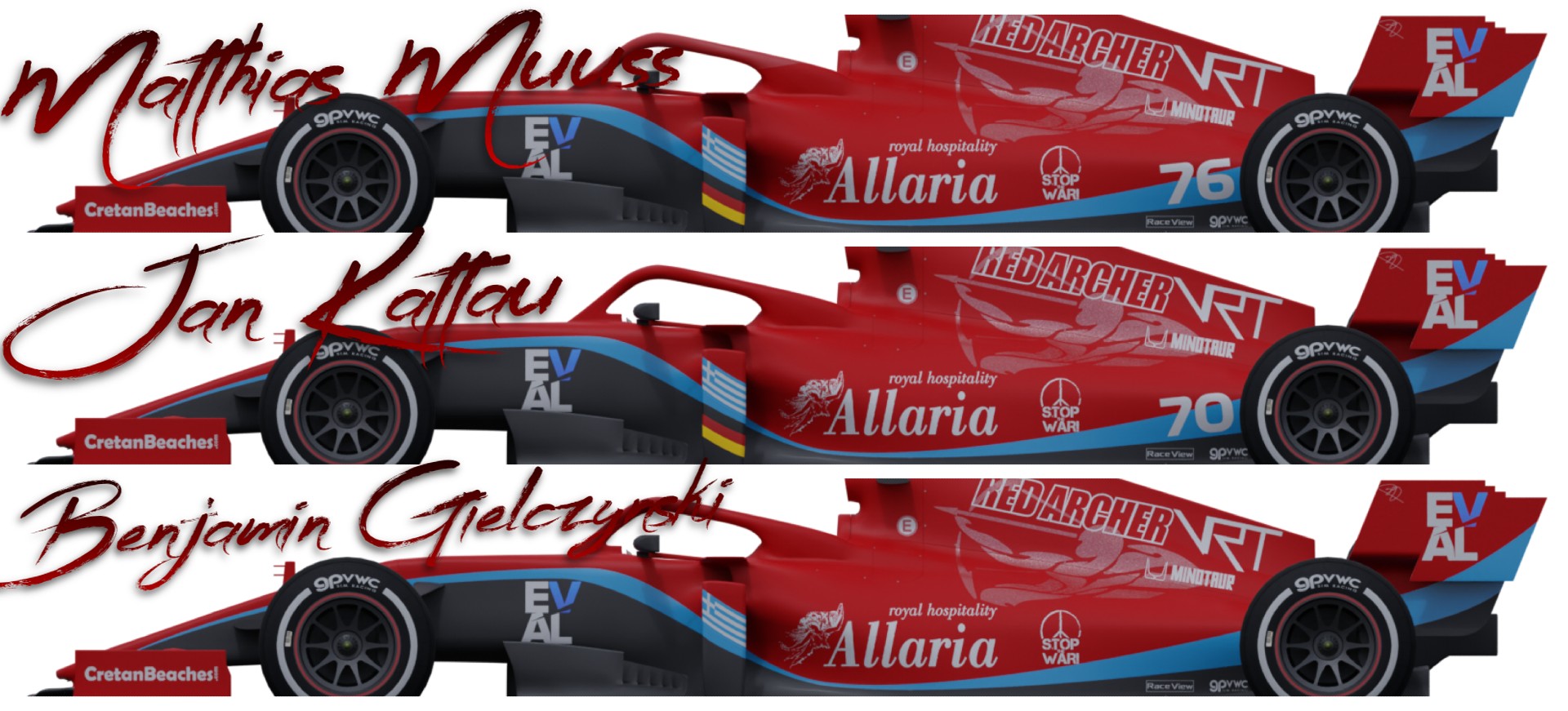 March 2022
After 2 races team has finished in points every time, best results P4 for Jan at Imola and P2 for Matthias at Sakhir after a stunning pole position.
September 2022
After 12 races, with Chris Shepherd replacing Kattau since Baku, Red Archer is at P4, already with more points than 2021 and looking forward for the last 4 races of the season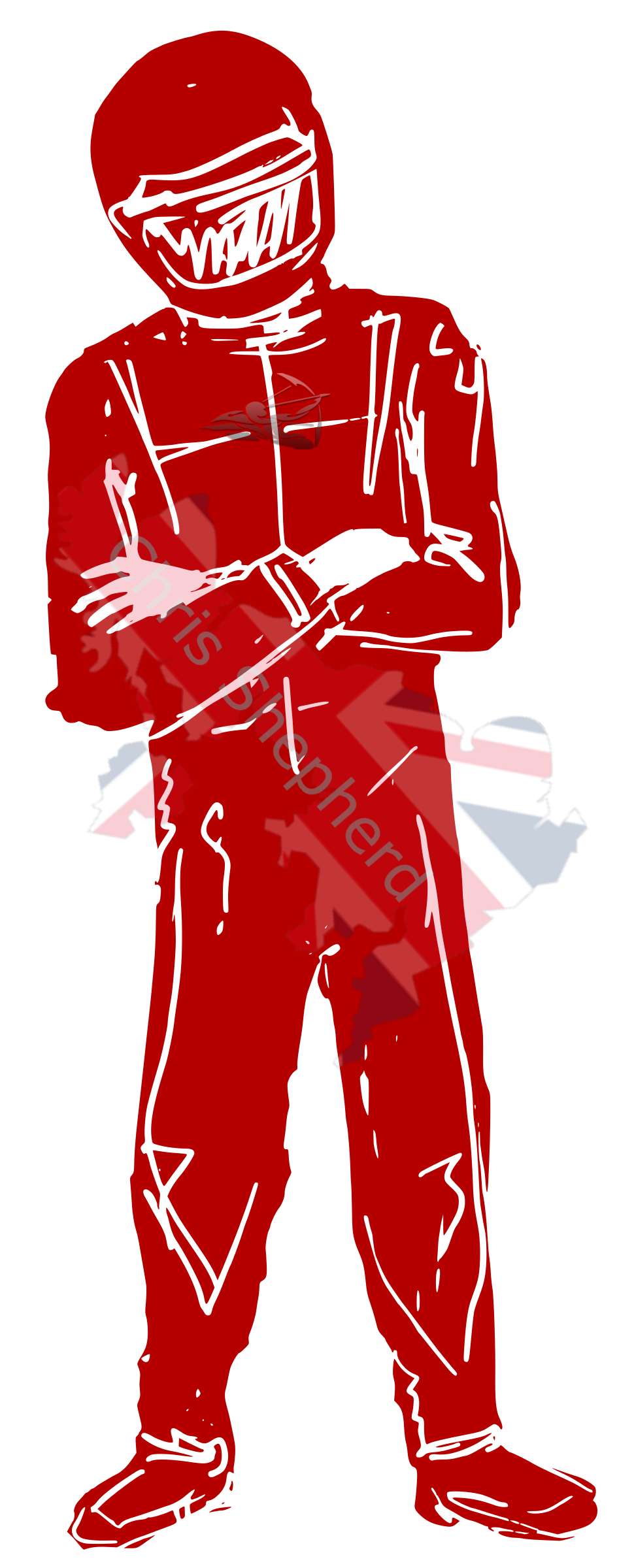 November 2022
Matthias Muuss finishes the season with 2 wins and 4 podiums for P3 in drivers standings boosting Red Archer at P4 in constructors table