Dominating pole and rain survival for P3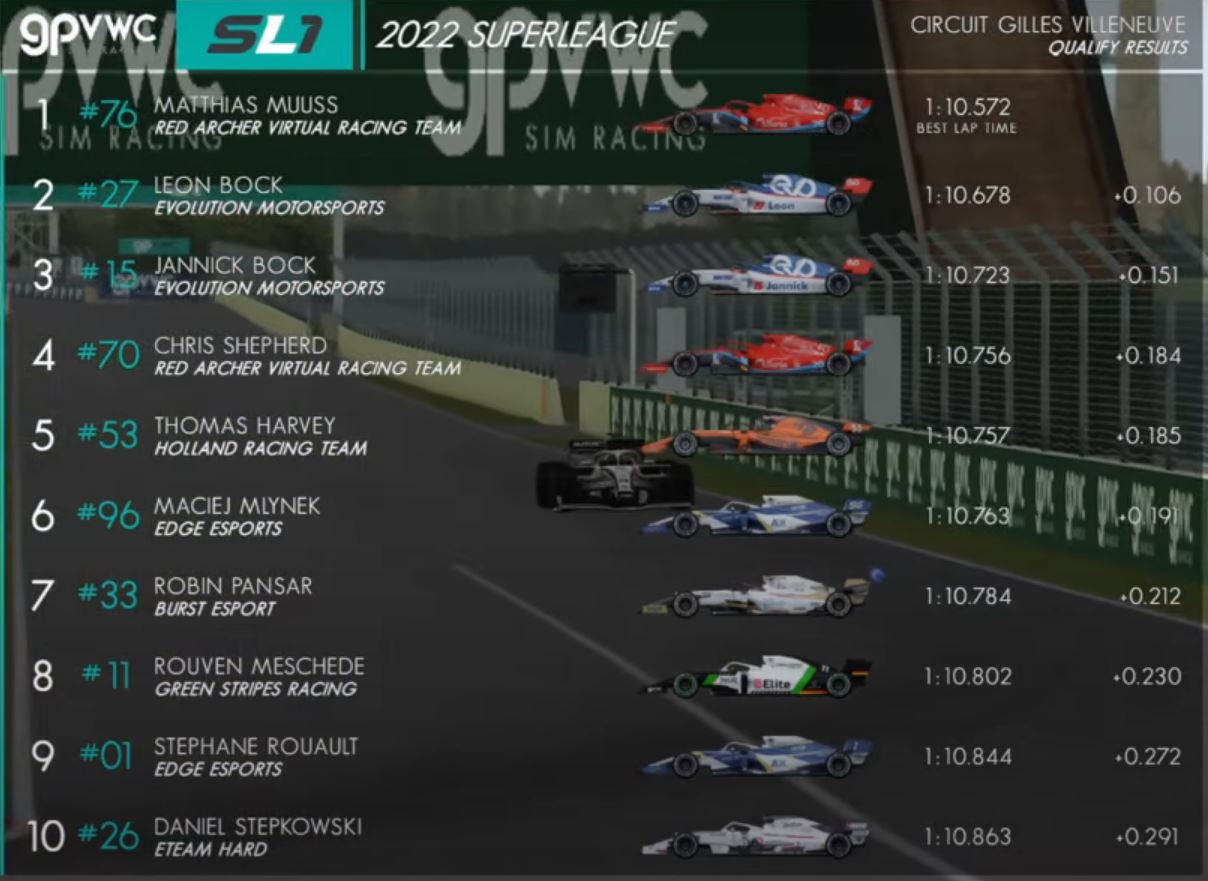 A well expected race for Red Archer after the Spring break, car and engine upgraded, drivers determined for skills display and an unpredictable weather added a spicy flavour to the 7th round of GPVWC Superleague 2022.
Matthias Muuss with extreme control and confidence on the car had a stunning qualifying session for an undisputable pole position while Chris Shepherd qualified P4 for his best qualifying result in Superleague.
The race was going to be a different story and everyone in Red Archer new that it would be difficult to stay at P1 for long and would require huge effort for podium.
Race start and stint 1 went as expected with Chris opting for early pit stop for a possible undercut but getting among the Hard tyres runners was not ideal.
Two laps later Matthias boxed and also met traffic getting out but not as bad and allowed him gradually climb to P3 again by lap 24.
Second round of pit stops was planned for lap 41-42 and Chris Shepherd boxed first for an other set of Hards that would bring him to the end of the race.
Matthias Muuss had his own clean pit stop one lap later at the same time that chris lost control of his car at start/finish straight and lost his front wing and his chances for a strong result.
Lap 48 and drizzle was there but track was still dry and cars continued til lap 54 when most cars boxed for Inters with rain increasing significantly.
Matthias and the Evolution cars went for Wets instead and proved right cause couple minutes later the weather turned to thunderstorm and only Wets could handle it. Muuss could hardly keep the car on track and fought really hard to stay at P3 by the end of the race for his second podium of the season.
Team eyes now to next race in 2 weeks at Silverstone which Matthias will miss but the season so far has been over expectations for the German driver.