Double points for Red Archer once more
The race at Spa is always expected with great pleasure at Red Archer garage because the car is at a top performing condition and the track allows pure racing and chances to display skills.
Matthias Muuss at one more top 5 qualifying had the chance to go for a good result while Chris Shepherd P13 allowed eas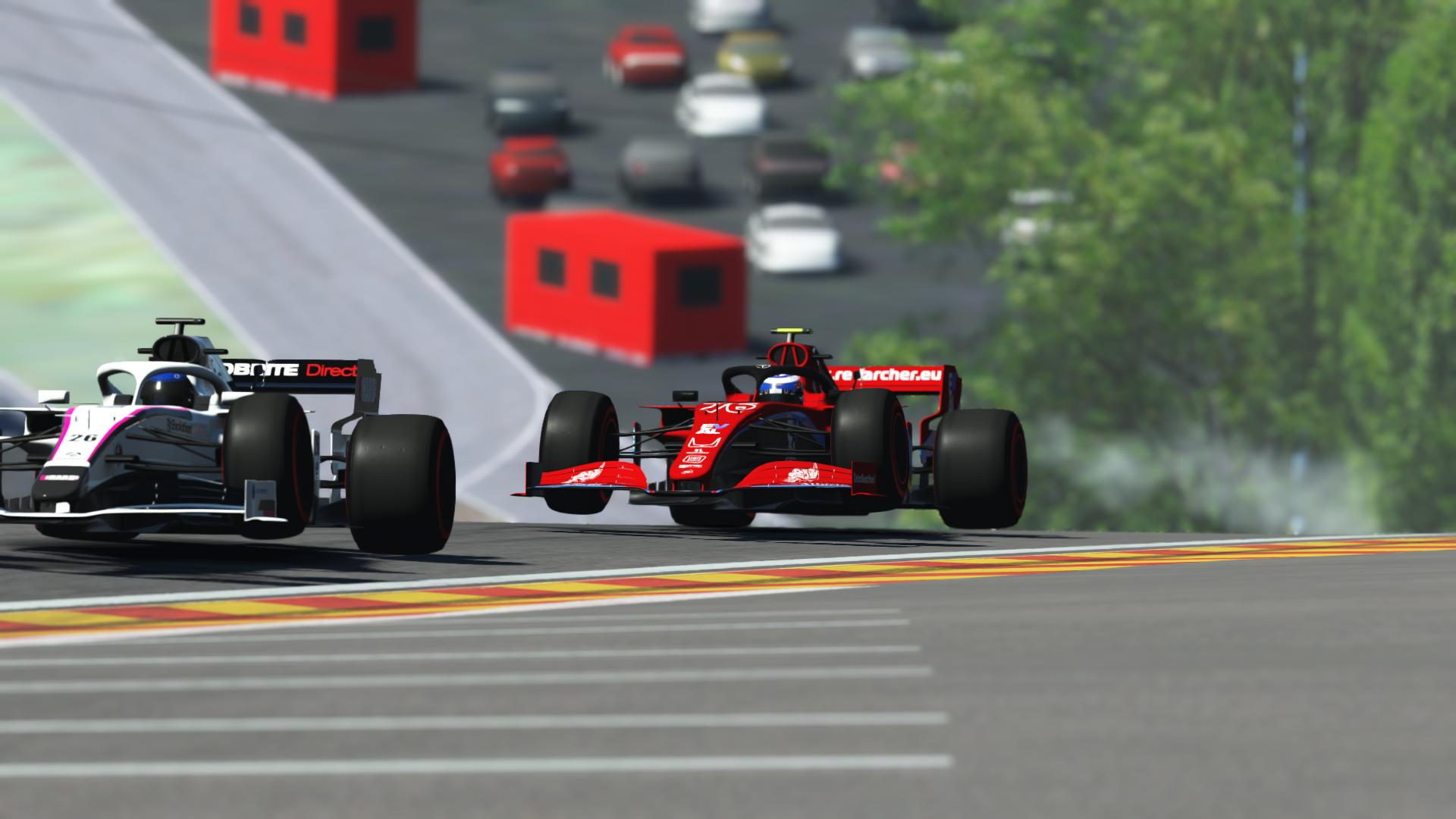 ier tyre management with Mediums start.
The race start was clean and Chris climbed few positions taking advantage of lap 1 incidents.
First stint was pretty smooth for both, Matthias boxed early after his Soft tyres had lost too much grip for his Hard tyres stint.
Chris followed after few laps to change his Mediums for Hards also in a try for 1 stop that would turn to 2 stops after few laps when the tyres wear would force it.
Few laps before his scheduled 2nd stop a misjudge on overtake costed Chris a front wing and the chance to fight for top 5 as he could.
Matthias from P3 took his chances for undercut at last pit stop doing it 2 laps earlier risking with worn tyres at the end of the race.
The undercut was successful but the risk failed when tyres had worn and p2p was one lap short, brought Matthias to P3 for the 3rd time this season.
The same time Chris fought back to the points to finish P12 and add to the team's effort for top 5 in constructor's standings.
Matthias Muuss' performance this season is outstanding having already more points than any other season with superb qualifying results also.
Next race at Monza in 4 weeks and the fight continues !